Sanjay Gupta –
President
SmartCode Technologies was founded by Sanjay Gupta, who holds a M.S in Computer Science from George Mason University and embarked on the Ph.D program. Sanjay's research interest towards Ph.D included distributed databases and parallel computing. He has over 25 years of experience in IT field which focused on applications development, object oriented programming, database architecture, database administration, production support, enterprise architecture and program management. Sanjay holds a B.S. in Electronics and Communications Engineering from Bangalore University, India. As a technical professional he believes in out-of-the-box solution to complex problems and as an entrepreneur, he believes in fostering a care free and fun organizational environment where an individual can thrive and take pride in being part of a successful team!
Brent Nulph–
Chief Solutions Architect
Brent is a senior software architect who can quickly visualize the solution for complete implementation whether it be platform, systems or software. He has experience working on complex project on the DOD environments and has the ability to guide and mentor a team of skilled professional with his ideas. Brent devised recipes for systems and application deployments for both Paas, Saas and Iaas implementation on DOD Milcloud. He has Designing and technical capabilities for an enterprise level architecture involving the infrastructure, systems and software. He is well versed in network protocols, infrastructure components, programming, database and other elements that make up an n-tier architecture. He has M.S from Clemson University and B.S from Bob Jones University. Brent is truly a solutions architect and a valuable asset for SmartCode Technologies.
Mike Shepherd -
Director, Network Systems
Mike has over 20 years of experience in the field of Network and Systems Engineering and Security. His sound leadership in these highly skilled technical areas was proven to be the corner stone of the success for mission critical DOD projects such as the Classified Cellular Mobility program at DISA. Mike has held various positions in his technical career such as Operations Manager, IA Officer, Senior Network Security Engineer and System Security Architect. Mike has been working in the Defense Industry after his honorable service in the United States Air Force. He has expert leadership capabilities in Operations and Network Management, Information Assurance and System/Network security and administration (including design, development, integration). Mike has expert level skills in System Security Architecture, Network and Firewall engineering, Host Based Security System (HBSS) program oversight and administration, technical writing, policy interpretation, configuration management and has an accute understanding of the certification and accreditation process. Mike is a task focused and solution oriented professional who knows to identify and gather the appropriate resources at the right time to accomplish the mission. Mike Shepherd is a great asset for SmartCode Technologies.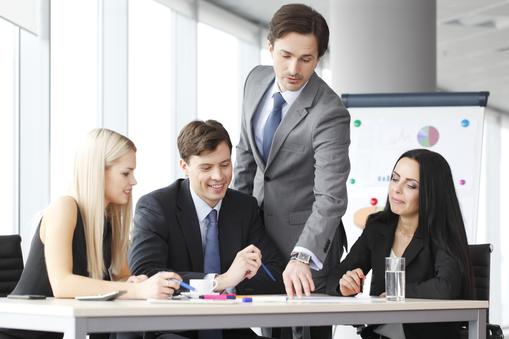 Meenal Gupta –
Director, Database Systems
Meenal's architectural leadership has been instrumental in transferring the US Patent and Trademark Information systems into a unified and viable systems that communicates and shares data with European PTO and other continents. Her experience in working with various stake holders of the organization has earned her highest accolades in the government circles. Meenal led and managed project teams in the area of financial, educational and logistics support for over 18 years in the field. She possesses Expertise in all aspects of Business Intelligence involving traditional data warehousing, big data and data visualization. She has Expertise in data architecture for relational database management systems designing logical and physical designs. Apart from being a sound problems solver and analyzer, she has been certified as Certified Buisness Intelligence Professional. She has used and worked with state of the art technologies such as Oracle, Hadoop, Scoop, HIVE, Tableau, JasperSoft, Amazon Cloud RDS, SQLServer, Embarcadero ER studio, Cassandra, SOLR, XML. Her current interests are in spearheading the Big Data principles to solve standardization and search problems.